PADMA SHRI SOMA GHOSH
Padma Shri Awardee for Hindustani Classical Music
Dr. Soma Ghosh, Padma Shri awardee, and adopted daughter of Ustad Bismillah Khan, the Legendary Shehnai Maestro is an exceptional exponent of Hindustani Classical music. She was also nominated for GIMA Award for Best Hindustani Classical Album – Vocal.  Dr. Soma Ghosh runs an NGO named Madhu Murchhana committed to the promotion of Arts, Culture, and especially Indian Classical Music.  Dr. Soma Ghosh, in collaboration with The Crayons Network, launched "Aao Buno Zindagi" campaign for COVID-19 warriors, weavers, handicraft artisans, and accompanists.
PADMA SHRI DR. KANUBHAI TAILOR
Padma Shri awardee for exemplary work towards "Divyang"
Dr. Kanubhai Hasmukhbhai Tailor, Padma Shri awardee, is a social worker from Gujarat and the founder of Disable Welfare Trust of India, an NGO working towards the upliftment of the physically challenged people. Recipient of Gujarat Gaurav Award and Godfrey Phillips Bravery National Award, Dr. Kanubhai Tailor has transposed his personal travails onto the social canvas, to forge common solutions for the handicapped. President of India, Shri Ram Nath Kovind conferred the Degree of Doctor of Letters (Honoris Causa) to Shri Kanubhai Hasmukhbhai Tailor in recognition of his outstanding contributions in advancing the cause of voluntary humanitarian services towards "Divyang".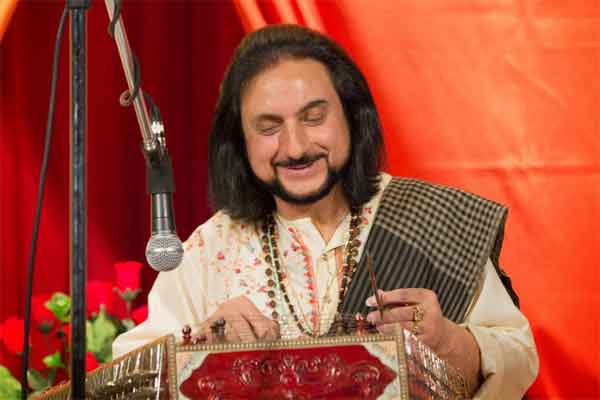 PADMA SHRI BHAJAN SOPORI
Padma Shri Awardee for Indian Classical Music & Lifetime Achievement Awardee from Jammu & Kashmir
Padma Shri Bhajan Sopori belongs to the Sufiana Gharana of Indian classical music. He learned western classical music from Washington University & Hindustani from his grandfather Shri S. C. Sopori. Pandit Sopori, considered as the cultural link between Jammu and Kashmir and rest of India, also runs a music academy called SaMaPa (Sopori Academy for Music and Performing Arts), which is actively involved in promoting Indian classical music. SaMaPa is involved in promoting music with jail inmates, with the objective of using music for healing prisoners and creating an emotional bond between the society & the prisoners. His Awards includes Padma Shri Award, Sangeet Natak Akademi Award, Baba Allaudin Khan Award, M. N. Mathur Award, and Jammu & Kashmir State Lifetime Achievement Award.
Sir Dr. Huz (HuzaifaKhorakiwala)
Executive Director of Wockhardt Limited and CEO of Wockhardt Foundation
An MBA from Yale University, USA, Sir Dr. Huz (HuzaifaKhorakiwala) is the Executive Director of Wockhardt Limited and is part of the promoter family of the Wockhardt Group – a leading pharmaceutical and healthcare group.Wockhardt Foundation runs several programmes in health, education, water and sanitation across the country, benefitting & touching millions of lives every year.
He is the Founder of "The World Peacekeepers Movement", an online movement comprising of more than 2 million peacekeepers, forming the world"s 2nd largest army. It is based on the 7 Peace Values of Gratitude, Forgiveness, Love, Humility, Giving, Patience, and Truth.
AWARDS & RECOGNITION
He has received more than 70 awards so far
He is also the recipient of 13 Honorary Doctorates.
Knighthood was bestowed on him by the Ecumenical Medical-Humanitarian Order Knights of St. John of Jerusalem (Knights of Charity)
He has also been bestowed with the Princehood Royal Title- "His Highness" for preserving the wisdom and spirit of the kingdom of PanembahanMempawah, Indonesia.
He has been appointed as the Peace Ambassador for South Asia by the "International Association of Educators for World Peace", an affiliate body of the United Nations.
VIJAY MAHAJAN
Former CEO, M2ALL.com, an eCommerce initiative of Mahindra Group
Vijay Mahajan has served Mahindra & Mahindra for long 35 years in various capacities. He started his career as shop floor engineer in Tractor Manufacturing plant & then moved to various Corporate Functions namely Projects, Internal Audit, Corporate Affairs and Corporate IT. In his role as Vice President, Corporate IT, he worked on many IT projects like, Setting up Data Centre, Setting Corporate Network, and InformationSecurity & Mobility.He is regular speaker in many IT Forums.
He is a Production Engineering from VJTI and Computer Management from Jamnalal Bajaj Institute of Management Studies, Mumbai
Manpreet Singh Nagi (Alumni of IIM Bangalore, IIT Mumbai & University of Amsterdam)
Chairman, International relations council, Maharashtra Chamber of Commerce, Industry & Agriculture
Global Consultant for PPP Projects since 2014 and he led various organizations in India and Globally into eco-friendly products using natural fibres and handicrafts. He was Instrumental with various government and private bodies for promotion of international trade and exchange in various sectors including footwear and apparel, Agriculture, Engineering items, Media and fashion.
Education: Business Management fromIIM Bangalore, Paint & Coatings specialization and Mechatronics, IIT Mumbai, and Cheminfomatics from University of Amsterdam, Netherlands.
Positions held:
President, Georgia India Joint business council
Special Executive officer, Government of Maharashtra
Member, Friends of Malaysia, Govt of Malaysia.
Partner, AKRUTI, DAE – BARC, Govt of India
Youth committee, Council for Leather Exports, Govt Of India (Ex.)
Certified Disaster Management Professional, United Nations Office for Disaster Risk Reduction
Executive Director, Georgian National Investment Agency, India Office, Govt of Georgia (Ex.)
Dr Nitin Shankar Nagrale
One of the best known and awarded person in the Hospitality Industry Globally since last 25 years.
Nitin brings with him a rich experience of over 25 years during which he has been actively involved in managing supply chain procedures for Luxury Hotels in India and South-East Asia. He is responsible for various businesses of QNZ like Imports / Exports, Tourism, Education and Cricket within India, Srilanka, Bangladesh, Nepal and Maldives. He is founderof Hospitality Purchasing Managers' Forum (HPMF) in India – the first ever platform to converge over 3000 buyers from hotels, restaurants, catering, airline organizations across India, UAE, Sri Lanka and Nepal.
Awards & Recognition:
Dr APJ Abdul Kalam Lifetime Achievement Award 2018 at Bangalore
Most Influential Food Industry Professional at Asia Food Congress 2020
Hospitality Professional of the Year 2018 at MODI (Making Of Developed India) Awards For Excellence In Hospitality & Tourism,
Most Admired Procurement Person of the Year at CMO Asia 2017,
Face of the Future by India Hospitality Awards 2016
First Person in the World to have completed the Certified Hotel Purchase Manager Certification Course from the American Hotel and Lodging Education Institute (AHLEI)
Education:
Honorary Doctorate in Supply Chain Management by National American University at Embassy of Russian Federation (RCSC), New Delhi,
Masters in Marketing Management from Jamnalal Bajaj Institute of Management Studies
Diploma in Materials Management from IIMM Bangalore
Diploma in Hotel Management-Catering Technology & Applied Nutrition from IHM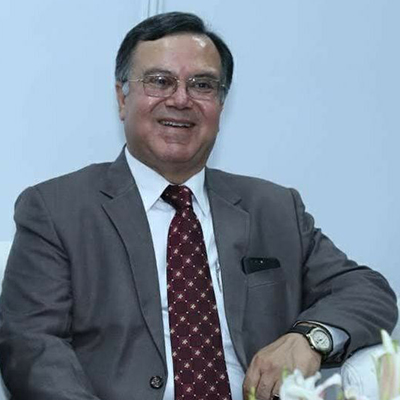 MR. RAVINDRA NATH
FORMER CHAIRMAN AND MANAGING DIRECTOR (CMD) OF National Small Industries Corporation Limited (NSIC), GOVERNMENT OF INDIA
Shri Ravindra Nath, served as Director of Finance, NSIC, before being promoted as Chairman and Managing Director (CMD) of National Small Industries Corporation Limited (NSIC), a Public Sector organization of Government of India. He is a qualified Chartered Accountant and a member of ICAI. He has experience in the promotion and development of MSMEs through various schemes catering to diverse requirements of Finance, Marketing, Setting up Technology Centre with Industry Linkage, New Enterprise creation, Establishing Incubation Centres for Entrepreneurship Development, etc in India and abroad, etc. Shri Ravindra Nath was conferred CMD of the Year Award in 2015 for his exemplary role in promotion & development of the MSME sector in India. SHRI BINOY GUPTA
Former Chief Commissioner of Income Tax, Government of India
He joined as an Indian Revenue Service in 1968 and retired as a Chief Commissioner of Income Tax, Government of India in 2005. He started practicing as an Advocate in Consumer Forums and Commissions and won various landmark cases against major corporate houses. As a hobby he authored four books on Income Tax, authored a book on Investment,authored two versions of a book on Money Laundering for the ICAI, published a book on Capital Punishment in USA and co-authored a book on Law of Arrest. He is also an Associate Member of the Institute of Chartered Secretaries & Administrators, London.
Academics:
D. in Law from Mumbai University
Master of Law, Madras University
G. Diplomas in various subjects like Insurance Laws, Journalism & Mass Communication, Investment Management, Hospital Management, Cyber Laws, Preventive Healthcare Management.